News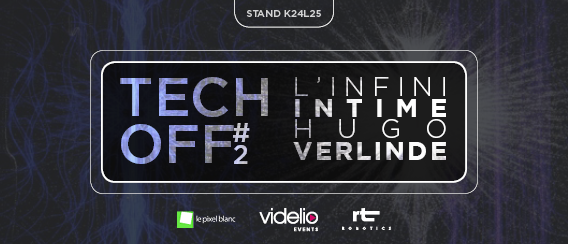 Published on 25/10/2017
Boost creativity thanks to technology : a demonstration given by VIDELIO – Events last year during a show in pavillon Wagram.
A First time partnership between a technologic partner : VIDELIO – Events and a Visual Creation Agency : Superbien. pushing the enveloppe of technical and creative services to their limits with the result of immersion into the awakened dream of a movie set manager, who evolves in a surrealistictic world tuned to the subtle mix of special effects , immersive interactions and equipments used beyond their intended purpose.
This year VIDELIO – Events renews the experience with a New Media Art Agency : Le Pixel Blanc and Realtime robotics for Heavent Paris in Paris Portes de Versailles. From 14th to 16th november an out of time exposition will be presented mixing poetry, art and cutting edge technology.
Visit us booth K24-L25 to experience New Media Art !
Do not hesitate to ask about an accreditation in writting at : contact@videlio-events.com