News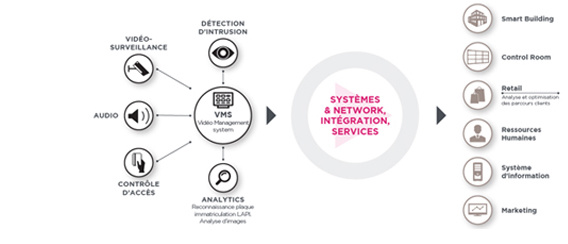 Published on 12/07/2017
CCTV, intrusion detection, access control, analytics and audio systems: What's the common denominator?
These systems ensure that audio, video and data signals are recorded and monitored for the protection of goods and people. Often these systems (equipment and software) function independently of one another. Today - by bringing them together in a single converged environment - it is possible to manage them via a single user interface, making them easier to use.
This is what we call unified security. In addition to operating and administrating systems, the data can be digitised, stored and archived.
Management of security systems can be concentrated at the central security hub or physically distributed in accordance with the client's internal organisational structure.
In order to optimise its remote help service for toll road users, Sanef has combined its CCTV system with its intercom system at three operating sites. As such Sanef is improving the safety of its users and response teams while providing a higher quality service.
From unified security to "integrated" security.
By combining security products (CCTV, access control and intrusion detection) it is also possible to offer local or cloud solutions for the supervision/control room, smart buildings or plus marketing applications depending on the client.
By creating links and interfaces between these heterogeneous systems, VIDELIO makes them interoperable and builds a tailored and scalable solution based on a client's requirements and business.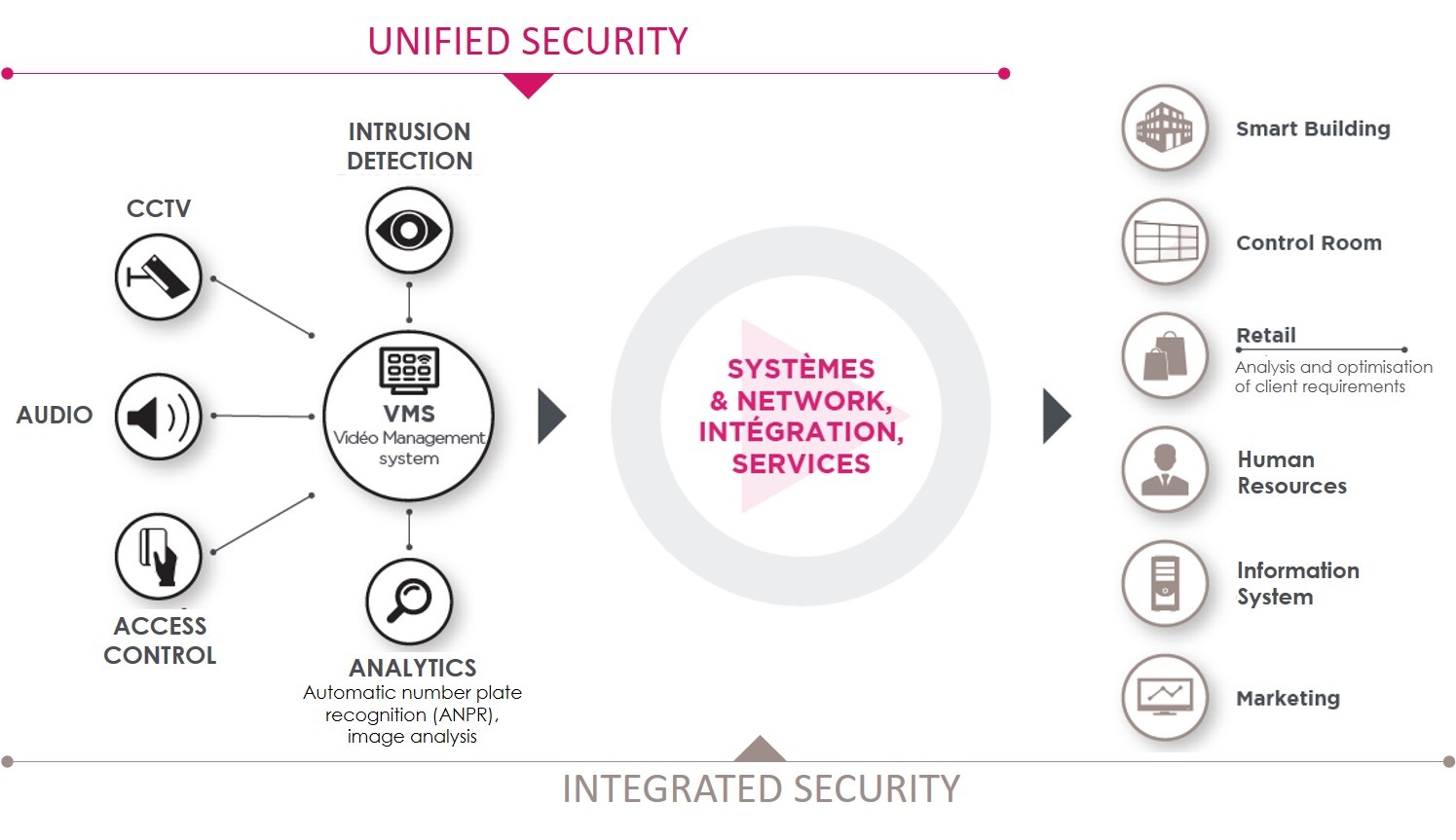 Smart Building:Some examples of "Integrated" Security in Action
Proximity sensor data can be used by a room reservation system, trigger lighting and automatic blinds, adjust the heating or air-conditioning, or even start up audio and video equipment in meeting rooms. Via an integrated data analysis tool, usage statistics help users to manage a building more effectively, generating efficiency savings and creating a more comfortable environment for occupants/users.
Retail
Counting people in a shop, surveillance and comparing conversion rates.
Queue management and staff allocation.
Heat Mapping
Gender recognition to monitor client profiles (sex, age range, etc.) which enables the material shown on dynamic displays to be adapted accordingly.