News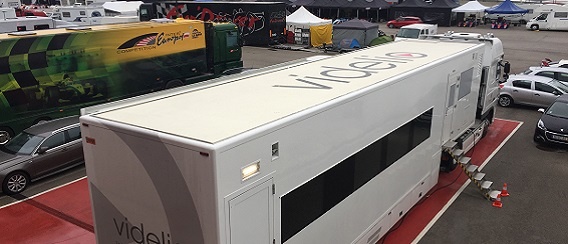 Published on 06/06/2017
Since april, VIDELIO-Events has become the technical partner of V by V-Sports.
A famous organiser of endurance races and of Sprint France and Europe, V by V-Sports caters to fans of mechanical sports and beautiful cars where drivers and audience meet around the best racing tracks in Europe.
VIDELIO-Events now assists V by V-Sports for all its races and is in charge of video shooting to be displayed live on the screens at the venue but also for Internet streaming on the V by V-Sports web site and producing daily video summaries. To cover all these requirements, a VIDELIO mobile production vehicle will be deployed for each event.
The Endurance Series race which took place in Portimao, Portugal, from april 28th to 30th marked the starting point of a great partnership. For the event, the VIDELIO production van drove for the first time on a racing track clocking 13 hours of coverage on the first day and 8 on the second day.
Here are the schedules of the next meetings :
• May 26th to 28th : Circuit Paul Ricard
• June 23rd to 25th : Dijon-Prenois
• September 1st to 3rd : Jarama
• October 6th to 8th : Magny Cours
• November 3rd to 5th : Estoril